Will industrial technology replace manual craftsmanship? --Portland Jewelry Symposium:Craft Meets Technology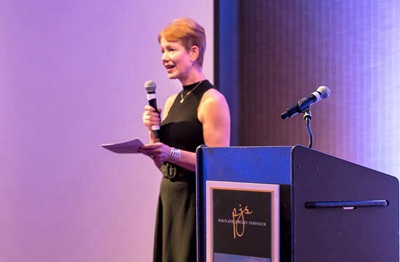 The Portland Jewelry Symposium, an annual educational event for jewelry manufacturers and retailers, held September 30 and October 1, 2018 in Portland, Oregon. Craft Meets Technology: Keeping it Real in a Digital World, the theme for 2018 Symposium, featuring expert perspectives on how makers can navigate between art and science in their work. "This is a theme we hear over and over again" said Teresa Frye, founder of the Portland Jewelry Symposium. "We are an industry immersed in art with a long tradition of skilled handcrafting that now requires the thoughtful use of technology. We seek to explore technology not as the primary driver of design and process, but rather as a very powerful tool in the jeweler's toolbox."
Exactly, as Teresa said, whether manual craftsmanship should be replaced by digital technology is a topic that has been debated in the jewelry industry again and again. In the wake of the development of the technology, a part of the manual process has been replaced by industrial machines. The biggest argument point was 3D printing, many have been on display at the event. The technology is being used regularly to produce jewelry models that are used for casting. However, the newest generation of 3D printers can now print jewels using precious metals. The process hasn't been perfected yet but it will get better.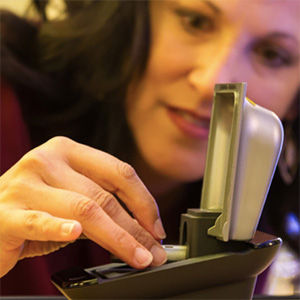 "I'm thinking about this next evolution of 3D printing," Frye said. "Is jewelry going to start looking all the same because we're letting the technology dictate the designs? That's the challenge for the industry and I fully expect there will be many designers who are going to overcome that challenge but there may be inherent limitations with the technology. There is probably going to be a multitude of solutions and what we're trying to do here is to get that conversation going. We have the experts here talking about what's out there and then we have the networking with real world jewelers who will challenge these technologies. That's when you have the really interesting conversations." Kevin Abernathy of BIS Ventures answered a question from Frye in his speech on digital manufacturing trends. He said that 3D metal printing is the next important thing, artificial intelligence, robotics, cloud computing and other technologies are the largest in the world. It is very common that companies will soon become commonplace in the jewelry industry. But on the other hand, Abernathy assured those in the audience that these technologies will not replace humans. "At the end of the day it takes a human, an artist putting that love into a piece of jewelry," he said. "No machine will ever replace that and no robot will ever do it."
Although we have discussed again and again whether manual craftsmanship will be replaced by industrial technology, we all know that no matter how much industrial technology develops, it is impossible to completely replace manual craftsmanship in the field of jewelry. We need a person to put love and stories into the jewelry when a jewelry is finished or at the end of the day. Jewelry without love and story isn't a jewelry, but cold metal and stone.