Designing and making jewelry is a creative endeavor that can be extremely rewarding. I believe that as a jewelry designer or jewel maker, you have thought of taking your designs and works to the next level and starting a jewelry business more than once. But what is stopping your thoughts? No budget? Do not know marketing? It must be admitted that this does cause some trouble to your jewelry business, but please do not let them become a stumbling block to your stop. Now let us figure out the problems and solve them.
1. What is your business doing?
To solve this you need a summary and description show your target customers who you are and what are you doing. Your business can involve:
² Designing jewelry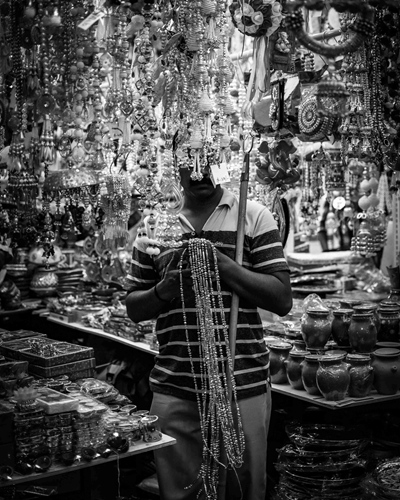 ² Making custom jewelry to order
² Selling jewelry on a certain theme
² Repairing and restoring jewelry
2. Who is your target customer
² Age
² Possible Occupations
² What they might do for fun
² Where they live
² Where they shop
² Their fashion sense and style
² The type of jewelry they like to wear (colors, materials, pieces)
² How much they have to spend on jewelry
² Who might give them jewelry as a present
All but not limited to this, this will be a long-term job, you must analyze and screen continuously.
3. Who is your competitor?
You need to find out which companies have sold jewelry to your ideal customer (or "target market"). Then you need to understand how your competitors sell their products. Google ads? Social media? Or offline store. You can decide where you will sell your product by this.
4. How much budget do you need?
Generally speaking, this decision is for yourself--Correctly speaking, this depends on the size of your planned business. You'll need to spend some time figuring out how much it will cost you including production size, plus marketing, packaging, and shipping costs. Then according to the calculated budget size you can take different methods of funding financing. A business loan, crowdfunding, or using your own savings.
5. What is your product?
Determine your product and your product classification. In addition to your own perspective, you need to know how your customers classify and compare them. Such as:
² Inexpensive fashion jewelry
² High-end fashion jewelry
² Personalized keepsake jewelry
² Engagement and wedding rings
² Sets and collections
² Materials (metals and alloys, precious metal clay, gemstones…)
I hope the above information will help you develop your jewelry business in 2019. After solving the above problems, you basically completed the preparatory work for the jewelry business. Hope you succeed.
If you have more questions or if you have decided to start a business and need a partner manufacturer or supplier, please contact us.