Jewelry designers come to us at TTT JEWELRY asking for custom service, overwhelmed by the details and unfamiliar process. And this made me realize that many designers struggled with bringing their jewelry ideas to life and production. So, some tips about how to properly bring your design idea to finished product were necessary for some designers. Here are some tips below for minimum wasted costs and a timely production after collaborated with hundreds of designers and filtered feedback based on the needs they expressed.
Tips 1 Precise Measurements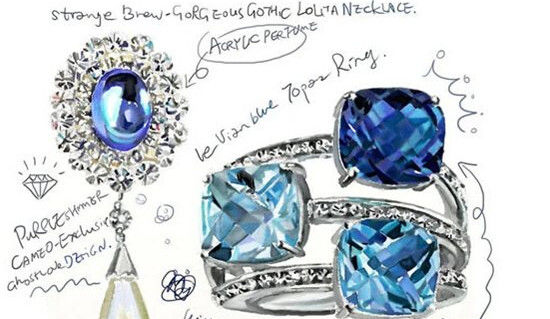 In fact, I can't stress enough the importance of accurate measurements. Line drawing with accurate measurements a basic need that to be precised while the pieces need a wax model or are to be casted, and you can use CAM or CAD help for this. Though this technology you can paint a 3D image from you design sketches.
If you are no need of casting a piece, maybe you are working on a stung or wire wrapped design. Then a good line drawing with specific measurements is enough to take a place of 3D paint. But a good HD photo is still need in the sheet for a visual reference. But you shouldn't expect that there are tow pieces the same in handmade jewelry even though you provided the specific line drawing.
Tip 2 Material list
A list of materials associated with the particular work you are working on needs to be used with the drawings and measurements in step 1. What beads, stones, clasps, strings go with the jewelry? Which rope should be used for the beading wire, jade, leather, wax or the others? You should provide the correct size of jump ring, crimps, clasps, chain.
Does it involve packaging such as bags, boxes or barcode labels? Include them with the source here if you say yes. Comparing jewelry making and design to cooking, this will be considered a list of ingredients for the recipe. If there are any omissions or measurements that are not correct, the whole meal will be closed.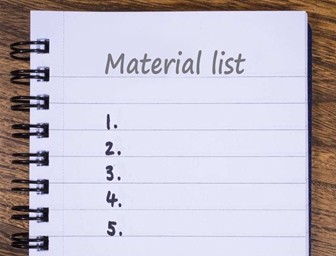 Tip 3 Determine Your Budget & Know The Costs
Your budget do a major impact to your design manufacturing. Take the time to find out the price of each raw material you need in your design, and ask the labor costs of some manufacturers. After the material and specific dimensions are determined, you need to determine the material and labor costs with the manufacturer and some changes are necessary when your budget cannot match manufacturing costs.
Plan A: If you really can't increase your budget, you have to modify your design or find a new, lower-cost manufacturer. These both will lengthen you time to get your design to life. A better way for this is that you should prepare several design drawings going with different materials or you should carry out projects with different manufacturers in a time. If you are going for a large order, a manufacturer from China or India can be a good choice in low cost.
Plan B: Mach the costs by increasing your budget. If you deeply love your designs and strongly want them come to life, it is no way but increasing your budget.
Tip 4 Timeline
Decide what you need and when you will schedule photoshoots, editorials, fashion week/runway, press kits, PR handouts. These need to be thought out well in advance. After going over flaws and correcting them, prepare for the timeline with your jewelry manufacturer. This will be the time to determine whether to bulk produce for wholesale and/or retail. Your jewelry manufacturer will be able to help you plot out the calendar for your production, completion, inspection, and shipment out.
Don't let too long lead time affect your sales because of the obsolete trendy.
Tip 5 Business Plan
Determine your demographics. Who are your targeting? Who want to pay for this? How much they pay for it? Is there any similar items in the market, and how many? What's the price and quality of your competition? Google all these and know what are your competitions doing, how your competitions do their marketing. Go to their shop or browse their website. These will let you inspire your own marketing tools. Think about how YOU are going to market your product and how you are going to make it stand out from the rest.
Finally, get your design manufacturing ready? Contact us for information from industry leaders on jewelry design and manufacturing. Best price and service in China. TTT JEWERY would give you profession proposal about jewelry and even the marketing.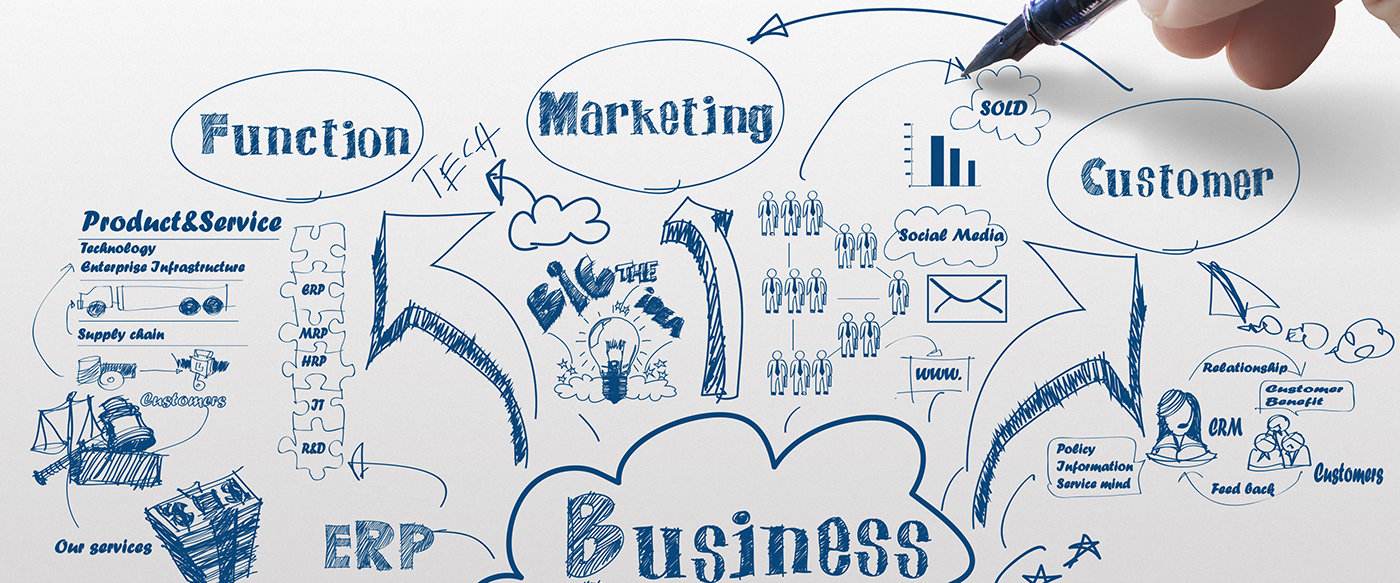 Phone: +86 188 9987 9164
Email: info@tttjewelry.com
Website: www.tttjewelry.com