At the ending of the Fashion Week, Pantone, a global color authority, recently released its fashion color report for Spring and Summer Fashion Week in 2019. According to this report, there are as many as 16 popular colors in 2019 which contains 12 specific colors and 4 seasonal classics. For the vision of TTT Jewelry-To be the leader of fashion trend, a series of new designs based on popular color system are coming soon. Here's some news(To risk death to disclose in advance).
1. The Fiesta, an orange-red Carnival radiates the energy of passion and excitement. Spring and summer festival wear a touch of red, can't be conspicuous more! Carnival orange-red beads embedded with natural stone, classic lobster clasp adjustable design, release spring and summer freedom and energy.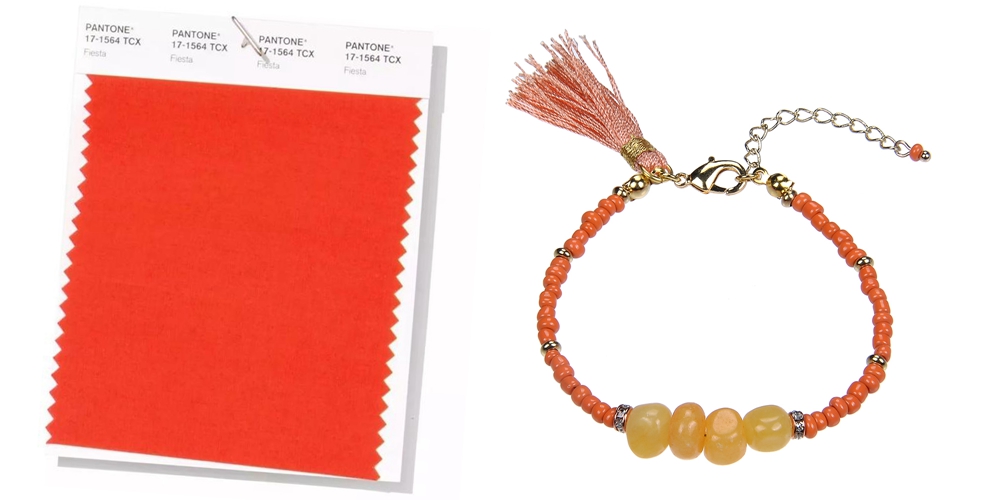 2. Red for depth and strength: the Jester Red is more elegant. The half-hoop drop design, the cut side flash beads highlight the jester red, tell you who is the focus of the audience.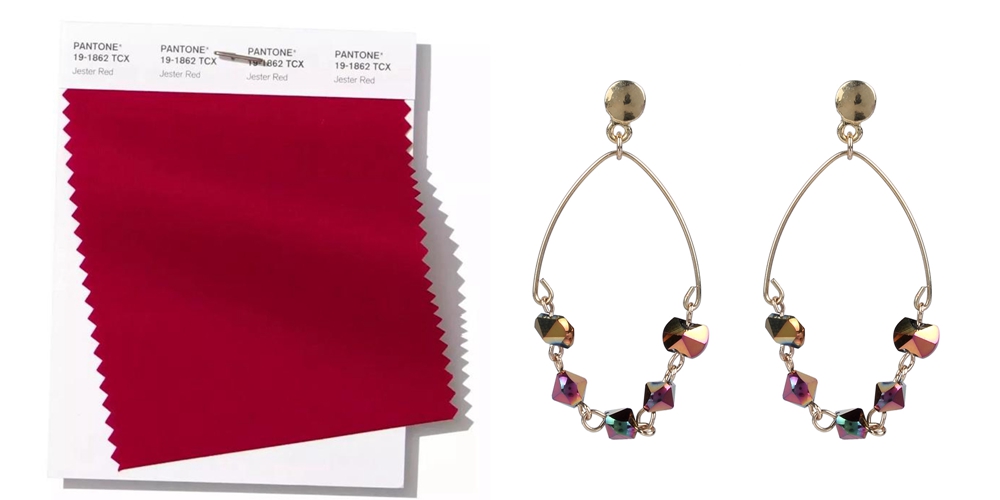 3. Turmeric is a lively orange, so add a touch of spice to your palette. The metal chain is lined with stone and agate beads to highlight the spice and vitality of the turmeric pendant.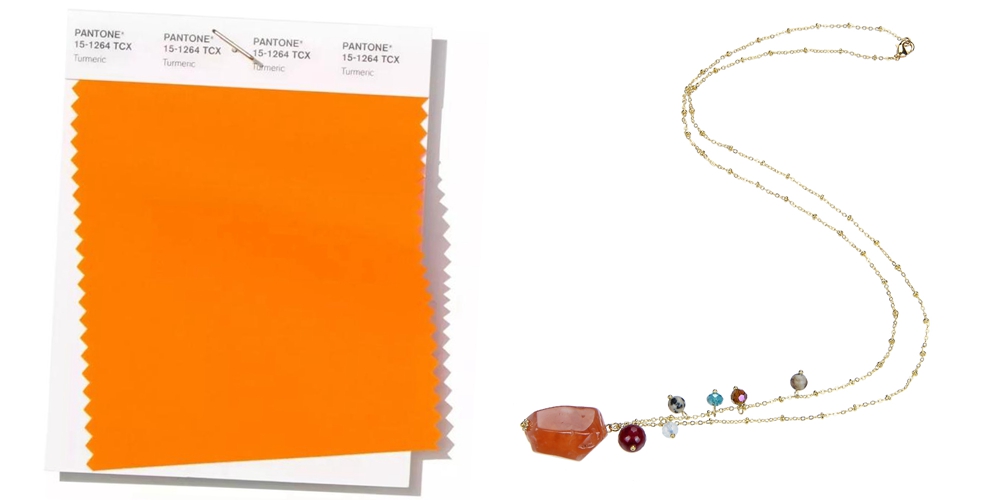 4. Just like its name, the Pink Peacock, is precious and outstanding. A color is more difficult to handle for the certain aura need. Natural fresh water pearl woven by Pink Peacock wax rope, powerful and natural.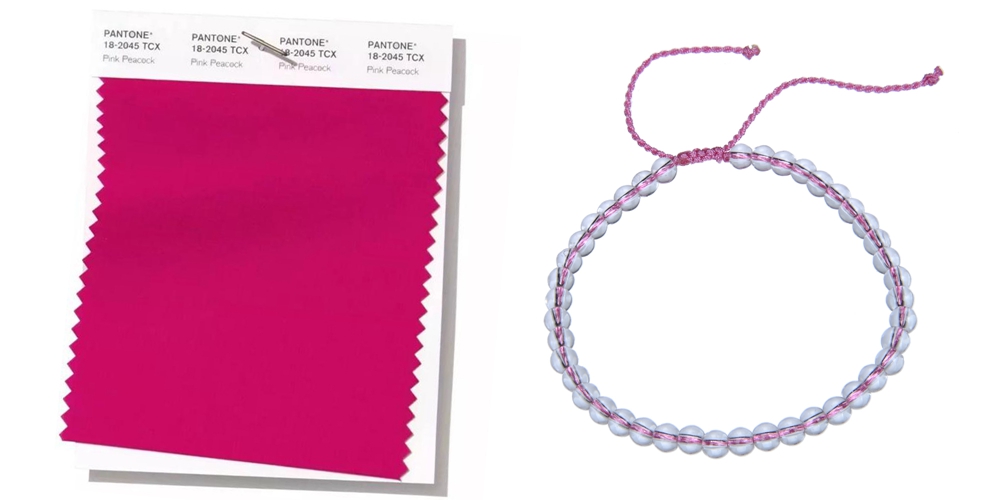 5. The exciting yellow and green Pepper Stems promote our desire for natural and healthy food, which is suitable for black or white or a slightly brighter color. Same design as the Fiesta one.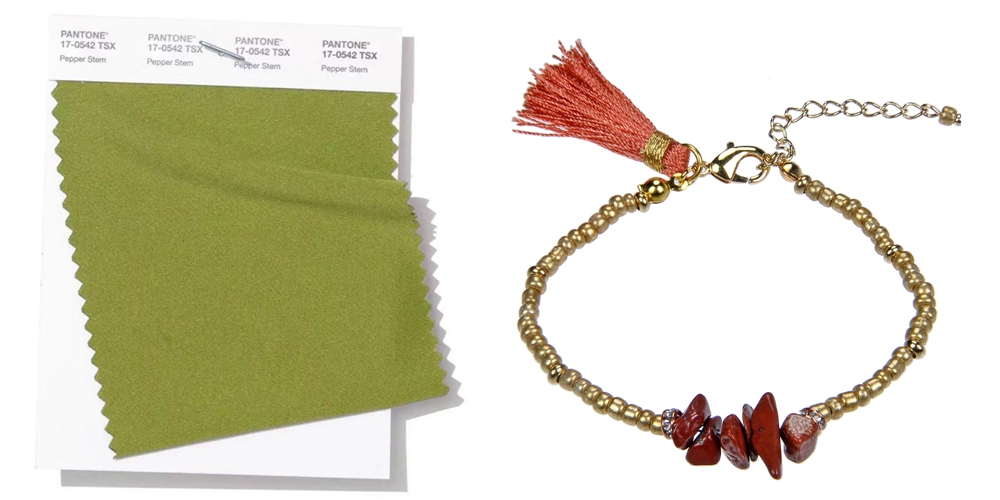 6. Princess Blue, a dignified royal blue hue, can enhance the whole spirit of a magical color. Classical hoop shape design, supplemented by blue gravel, is not as youthful as light blue, nor as casual as the cowboy color, you will be like the princess who walks out of the palace, composed and atmosphere.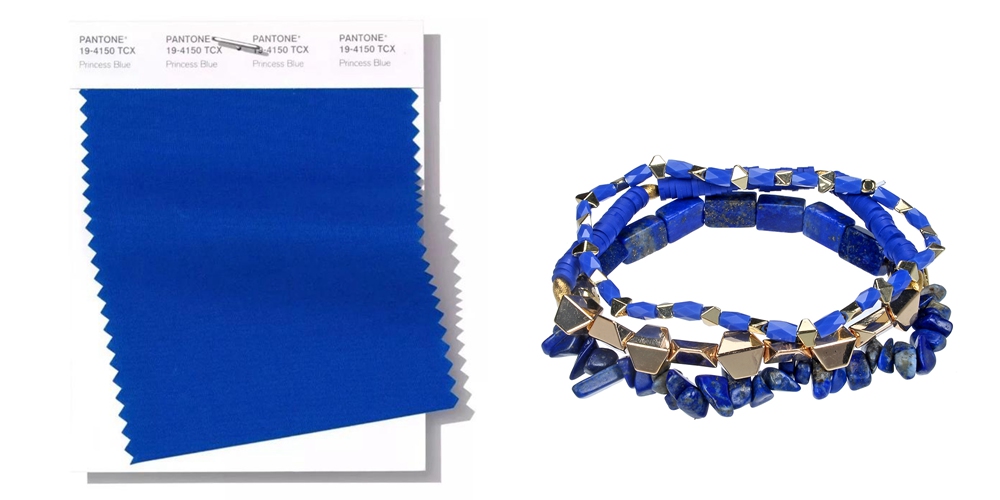 7. Toffee, the color is similar to the brown color, which is more suitable for white skin, dark skin would suggested staying away from Toffee(A joking? Never).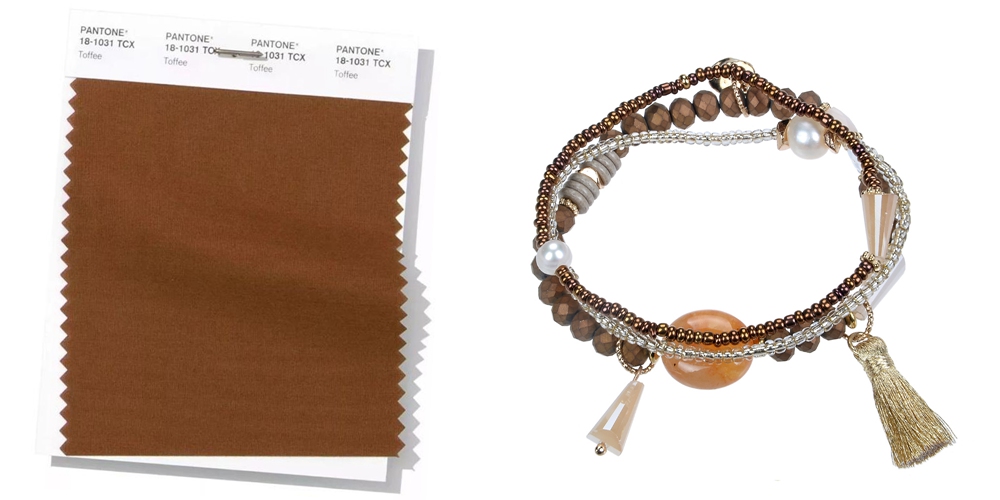 8. Subtle Soybean is a dependable and versatile classic color. Tassels are something we can never stop talking about in spring and summer, statement style with classic fringe design, to announce your dazzling.
Oook, that's all I can disclose you and you can get more details in 26 January or contact customer service team.