As a yoga studio owner, I believe you do know there are so much equipment you should provide to the customers. Mats, blocks, straps, bags, clothing, all these have been the basic accessories in many studios. So there is no doubt that most of the studio owners will pay much time to these accessories and try to make their studio be the one who provide the best installations for the customers to attract more yoga lovers.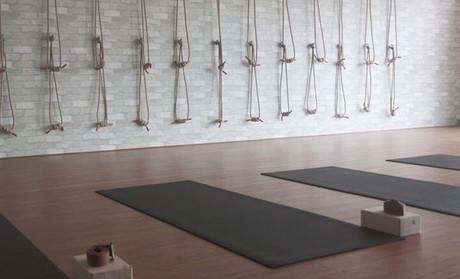 More and more yoga studios now use better yoga facilities as a gimmick to attract new customers but with the development of information sharing, this can not be a special selling point any more. And also most yoga studios tend to offer new students discounts or free classes as incentives – which can be a very effective technique for marketing a yoga studio. However, if every studio out there offers the same things, how can you get people to choose you and your business?
So here comes a question--how can I be the special one in yoga studio market again?
Solution A:
Set your yoga business apart from the rest by offering unique, creative promotions and incentives for your customers. Besides the discount and and free classes,is there any other ways to offer unique incentives? Maybe mats? Blocks? Straps? Yes, these could be good giveaways. But something special and meaningful more? A unique malas or yoga bracelet could be! As we know, malas usually made by pure handicraft so it's impossible there are two malas alike. A yoga jewelry mala necklace or bracelet could be a special giveaway!
Solution B:
As we know, create a good brand would be a great way to help us stand out from the market. It's a good way to create a brand by creating my own brand culture. Apart from the different yoga inspirations, a unique yoga jewelry culture can cause a huge effect. You can create different yoga jewelry culture day to let your customers communicate with each other about the yoga jewelry they are in favor and also you can call them wear specific malas in someday then let they know each malas' different meaning.
Maybe you should purchase some unique malas for your studio and create some unique culture of yoga jewelry for your customers. If so contact us please, we can provide high quality and unique malas to you since we have specialized in malas for 8 years and we are from China so we have unique yoga and buddha culture. Browse our website www.tttjewelry.com or you can contact us directly email info@tttjewelry.com and phone no. +86 18899879164.