Whether you are a boutique store owner or a jewelry retail store owner, or you are ready to enter the handmade jewelry market, or even as a big jewelry brand, finding a good wholesale supplier can be a difficult task. There are thousands of handmade jewelry manufacturer around the world, which should be the best? Which point should be consider? Quality, price, delivery or design? Head spinning, yet? Then here are some advise for you.
Point 1.Online
In the wake of the development of electronic information, e-commerce has brought a lot of convenience to people, so it is a wise choice to find a wholesale handmade jewelry supplier online. Searching on Google will be a common way. Google is the world's largest search engine, you can find any information you need above, wholesale jewelry information is no exception. In addition, if you want to choose your supplier by finding the right product, some wholesale platform will be your better choice. Alibaba, from China and Indiamart, from India are common platforms for wholesale handmade jewelry.
Point 2.Factory
The factory will be a good choice for your wholesale handmade jewelry supplier rather than a trader. The factory means that you can get closer to the source of the raw materials and get the most realistic price and quality of the raw materials. This is a trader unable to provide and guarantee. More and more factories have become a factory trade integration, and a good system of production and trade has formed a deeper understanding of market trends.
Point 3.Delivery
Delivery is a key point you can never ignore in the wholesale handmade jewelry trade. If you need to purchase products for the current season, then no doubt you need a short delivery time. It is a good idea to choose a supplier with inventory service. If you are purchasing goods for the next quarter, then the 4-6 week delivery is sufficient to meet your needs.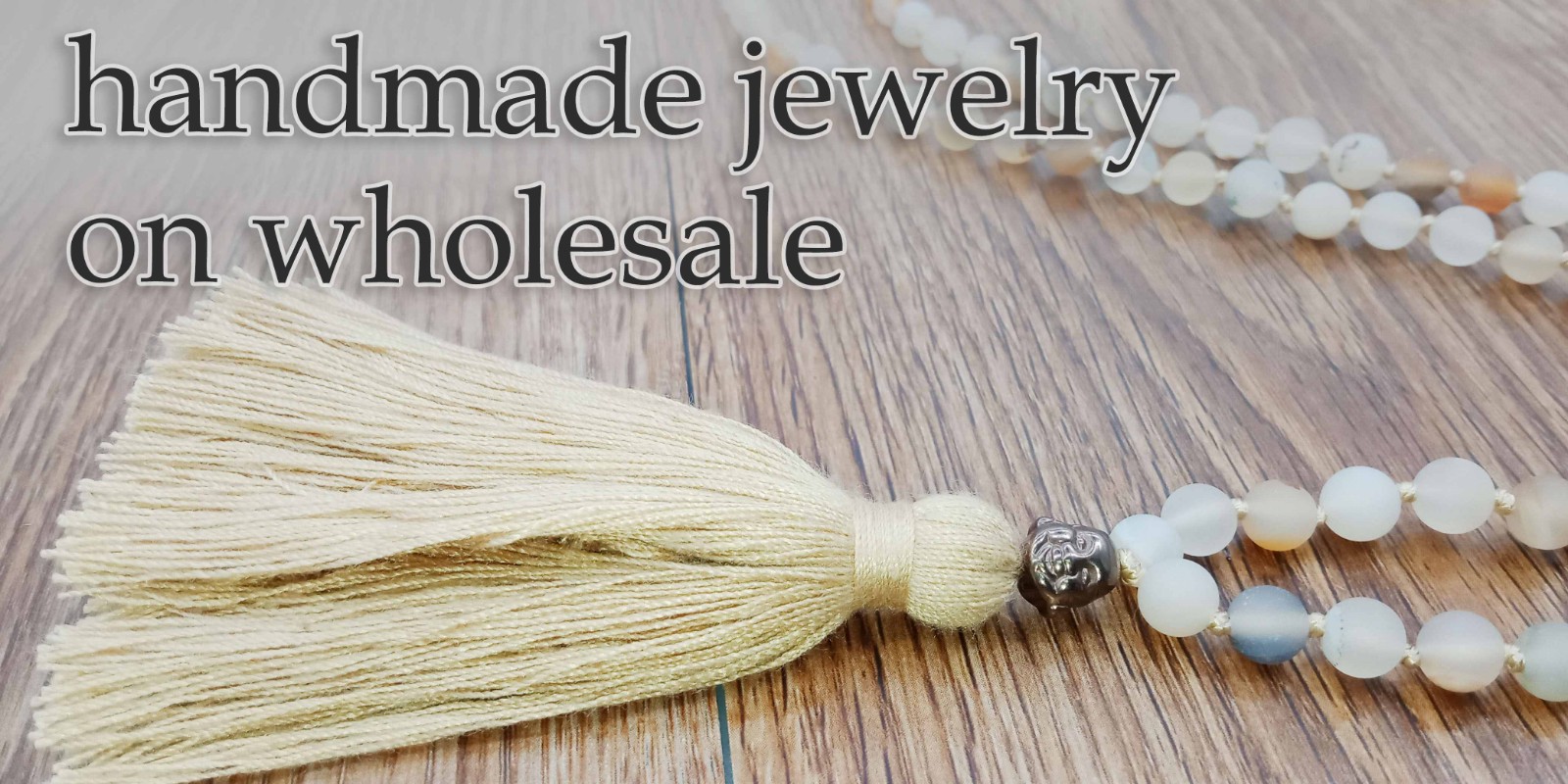 Point 4.Design
Because fashion is a fluid industry, you'll need to keep your customers engaged by updating your product range and adding up to date trends to your store. Keep in mind that fashion is an ever-evolving niche with new trends and fads. This requires a higher design capability for the supplier you are looking for. You need to find a supplier with design capabilities and the ability to design a trending product.
Point 5.Quality
As long as it involves the commercial behavior of the product, we have to pay attention to the point of product quality. Product quality is the basis of business. The quality of good and bad directly affects the purchase price, product production cycle, product sales pricing and customer evaluation. So how do you confirm the quality of the supplier's products? First, it is a good way to check the supplier's customer review. Second, you should ask for some sample to check the quality and this would not spend you much money.